About GEISTT
The modern world can be viewed as a complex socio-technical system – a diverse blend of people of different cultures, in many cases operating advanced technologies to meet demanding organizational, societal, or personal objectives. Applying human-centred scientific and research-based expertise, methodologies, and tools GEISTT take their clients from state of the science to state of the practice by facilitating the generation of applied, resource-effective solutions that increase the fit between human capabilities, technology, and organizational-societal- personal objectives.
The mission of GEISTT AB is to provide consultancy services, practical methods & tools, and applied R&D that enhance overall human-system performance & safety, individual-team- organizational effectiveness, and market competitiveness. GEISTT achieves this through an applied, multi-disciplinary, and research-oriented approach based on practical scientific expertise in contextualized human cognition & behaviour combined with a deep understanding of advanced technology and organizational effectiveness.
Since its foundation in 2013, GEISTT has positioned itself as a specialized, independent, and trusted "customer friend" that build client capabilities, not their dependency. The GEISTT team often work with clients that operate, or provide products that operate, under conditions such as:
Complex and operational environments
High-performing individuals and teams
Advanced technology and complex organisations
High-stress and high-stake conditions
Clients and partners are found both in government agencies and industry, often in sectors such as defence & space, aviation & aerospace, health care, police & fire services, automotive industry, maritime shipping operations, oil & energy, and research & academia. GEISTT is a Sweden registered limited liability company with a global reputation, and conducts business with agencies, industry, and academia in Europe, Asia, and USA.
Partners
GEISTT has en extensive international network of partner organizations and professionals. GEISTT's broader human resource pool offers access to a variety of subject matter experts in areas such as military and commercial aviation, finance, medicine, physiology, management, simulation technology, and software development.
Avioniq (Avioniq Awareness Sweden AB)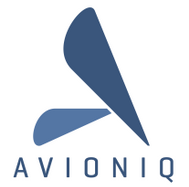 GEISTT AB are proud to be involved in the evolution of Avioniq, founded by a team of experienced fighter pilots from the Swedish Air Force combined and experts in computer engineering, sensor fusion, human cognition & behaviour, and decision support systems. We believe this mix of competence is ideal for developing next generation products for the military air domain. The first product, Rattlesnake, is a decision support and threat evaluation system for fighter aircraft and ground & air based Command & Control platforms. GEISTT AB are part of the entrepreneur team behind Avioniq and contribute with technical expertise in the areas of human cognition, human-machine interaction, and decision support systems.
Visit Avioniq's official website
Aptima, Inc

Aptima Inc and GEISTT AB of Sweden Partner on Human-Centered R&D for US and European Markets
Woburn, MA and Stockholm, Sweden, October 7, 2013 — Aptima, Inc. and GEISTT AB announced today that the companies have formed a partnership to offer and develop human-centered services and solutions to the US and European markets, starting with training and performance assessment technologies for military training and operations.
Aptima, which applies expertise in how humans think, learn, and behave, and GEISTT, a Swedish firm whose mission is to unleash the power of sociotechnical systems, will initially focus on identifying training gaps and developing solutions to improve military readiness in light of shifting mission requirements, accelerated deployment schedules, and the needs of joint-force operations.
Visit Aptima's official website
Read more in the announcement